Piedmont HealthCare Welcomes New Allergist & Immunologist Erin Klaffky, MD
---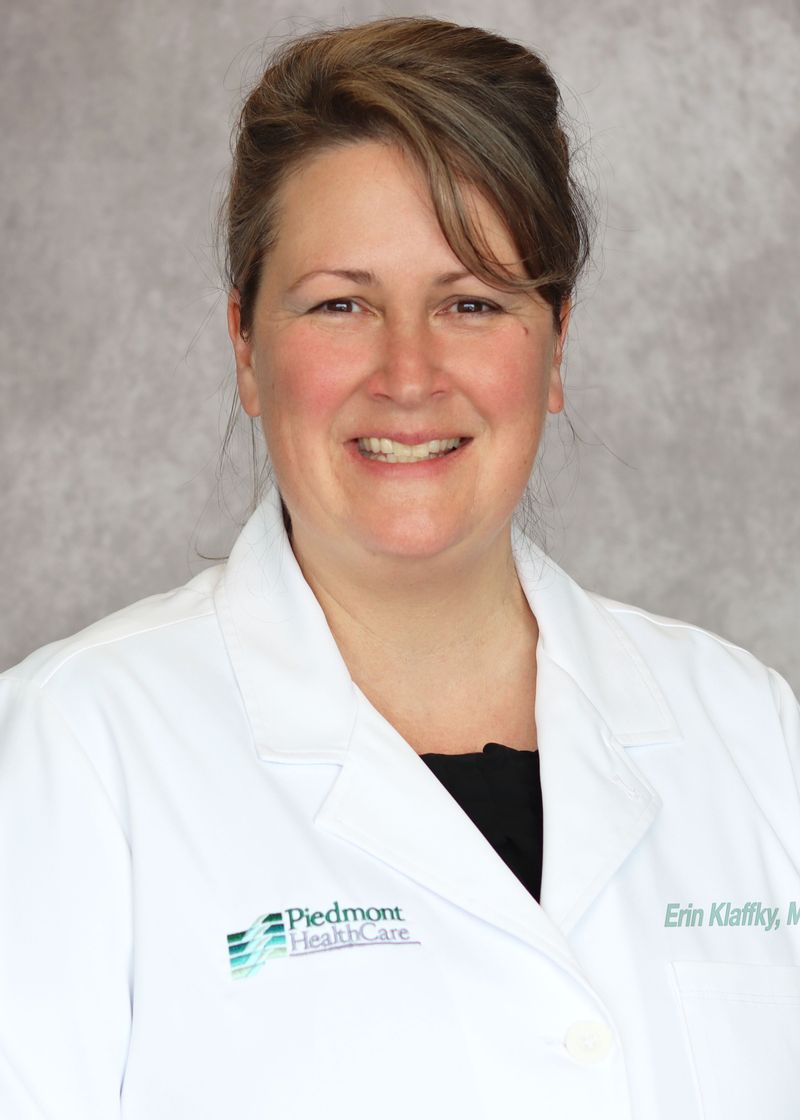 Piedmont HealthCare welcomes Dr. Erin Klaffky to PHC Allergy & Immunology in the Mooresville and Statesville locations. Dr. Klaffky joins the practice alongside Dr. Frank Lichtenberger and Nurse Practitioner Ednah Oyaro.

Dr. Klaffky chose the field of Allergy and Immunology because she admires the analytical aspect of her rapidly growing field. "I became a doctor because I like to solve problems. says Dr. Klaffky. "I consider myself a lifelong learner. I enjoy constantly staying up to date on the latest innovations and research in the Allergy and Immunology field."
Dr. Erin Klaffky attended undergrad at the University of Wisconsin in Madison, WI. Dr. Klaffky then went on to earn her Ph.D. in Cell Biology at the University of Virginia, in Charlottesville, VA. She then completed medical school at Eastern Virginia Medical School in Norfolk, Va. Dr. Klaffky returned to the University of Virginia where she completed her residency in pediatrics and her fellowship in Allergy and Immunology.
"We are very excited to welcome Dr. Klaffky to PHC Allergy and Immunology office in both Mooresville and Statesville. Dr. Klaffky is highly skilled and trained in all aspects of allergy and immunology and will be a wonderful addition to our team. Gaining her to our group will allow us to expand our presence in the area to better serve our patients" says Dr. Frank Lichtenberger.
When Dr. Klaffky is not with her two golden retrievers Tucker and Abby you can find her on her bike riding in the Appalachian Mountains, Oregon, or even Europe.
Dr. Klaffky is now accepting new patients at Piedmont HealthCare Allergy and Immunology in both Statesville and Mooresville. For more information on Dr. Klaffky, or to schedule an appointment contact Piedmont HealthCare Allergy and Immunology Statesville office at (704)-873-5055 and/or the Mooresville office at (704)-235-0305 or visit https://piedmonthealthcare.com/provider/klaffky-erin-md/.