Piedmont HealthCare Gains New Pediatrician Andrea Iyekepolo, MD
---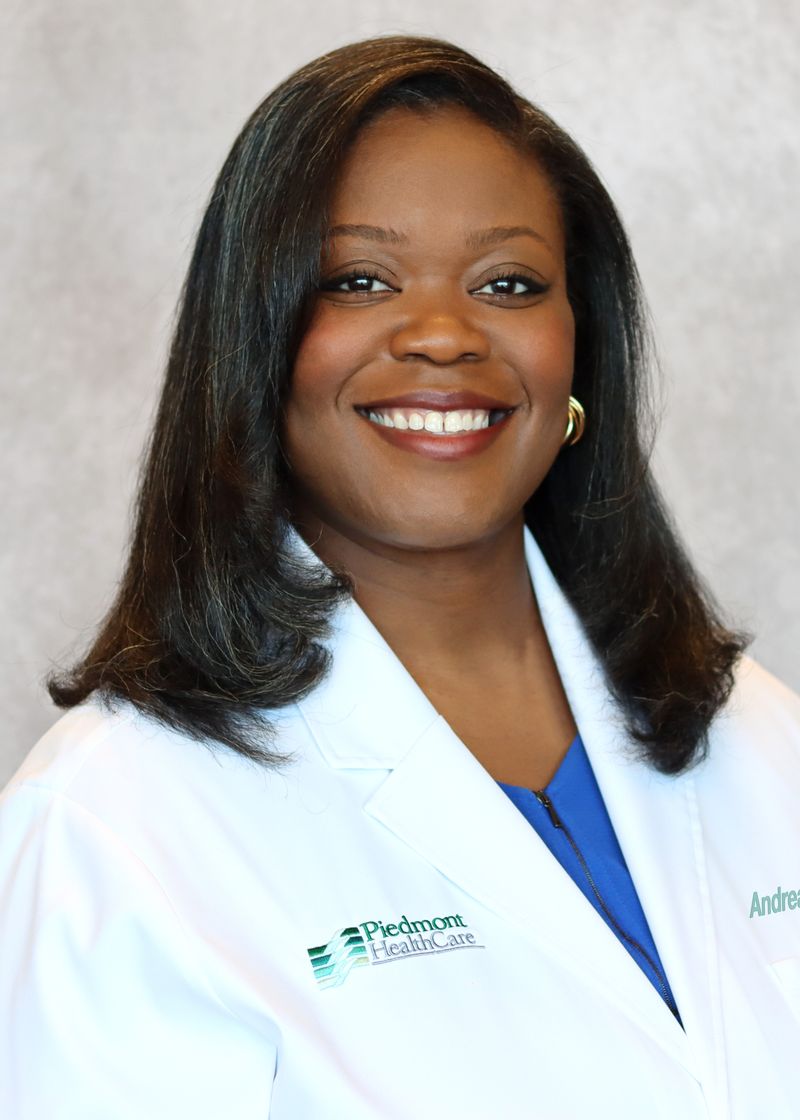 December 5, 2022 (Statesville, NC) - Piedmont HealthCare welcomes Dr. Andrea Iyekepolo, MD to Piedmont HealthCare Pediatrics. Dr. Iyekepolo will be joining tenured physicians Dr. Schopps, Dr. Gessler, Dr. Rashley, and Dr. Stoner, at Piedmont HealthCare Pediatrics in Statesville. 
Dr. Iyekepolo always knew she wanted to be a pediatrician. "I chose this specialty because I knew I would have a special opportunity to be a part of so many families," says Dr. Andrea Iyekepolo. "I get to be an active participant in a child's life starting at birth all the way to adulthood". 
Born in Houston Texas Dr. Iyekepolo graduated with a Bachelor of Arts in Psychology at the University of Texas at San Antonio. She then went on to receive her doctorate of medicine at Southern Illinois University School of Medicine. Following medical school, Dr. Iyekepolo completed her pediatric residency at the University of Illinois at Chicago. Dr. Iyekepolo has also spent time abroad doing global medicine in Ghana and Vietnam. Vietnam is where Dr. Iyekepolo completed her Global Health Scholar Training.
As someone who has spent many years traveling all across the world, Dr. Iyekepolo is looking to lay down roots. "I have been to so many places, looking for an environment that suits me best- an environment with comradery, where I can establish long-term relationships with my patients and their families. I am confident I have found that here." Iyekepolo notes that by spending so many years traveling to such a wide variety of communities, she is able to adapt quickly and efficiently to meet a community's and patients' needs. 
"PHC Pediatrics is very excited to welcome Dr. Iyekepolo, "Dr. I", to our practice. We are looking forward to being able to offer more visits to our patients, and we are all happy about the special care that Dr. I will bring to our group," says Dr. Julie Schopps, MD with PHC Pediatrics. 
Dr. Iyekepolo is now accepting new patients beginning December 7th at Piedmont HealthCare Pediatrics at 129 Sherlock Dr., Statesville, NC 28677. For more information on Dr. Iyekepolo, or to schedule an appointment contact PHC Pediatrics at (704)-838-8245.
About Piedmont HealthCare
Piedmont HealthCare is one of the largest physician-owned multi-specialty groups in North Carolina and the 5th largest healthcare organization in the Charlotte Metro market. We are committed to providing excellent care for the whole family. We have more than 70 convenient locations and over 215 physicians and providers across multiple specialties to provide our community with the most innovative medical care. www.piedmonthealthcare.com