We Can All Prevent Suicide
---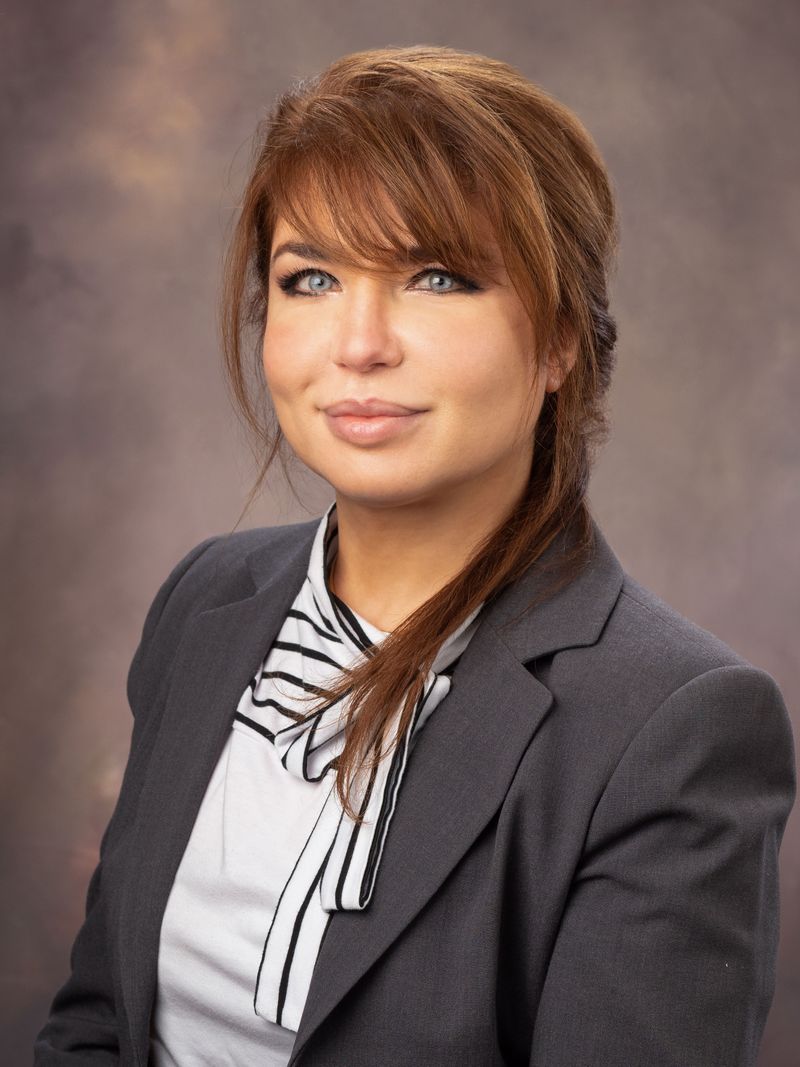 Hearing the shocking news of a life cut short due to suicide is nothing short of devastating. It gives us that distressing, sinking feeling in the pit of our stomachs. Almost all of us have been impacted by suicide in some way, shape, or form — whether you have lost someone, are helping someone cope with a loss, have been close to someone who has made suicide attempts, or have thought about it yourself.
According to the World Health Organization, nearly 800,000 people die by suicide worldwide each year. That's roughly one death every 40 seconds.
Given that so many of us have been impacted by suicide, why do we so often shy away from talking about it?
This week is National Suicide Prevention Week, the ideal time to shed light on this often highly stigmatized yet difficult topic.
Susan Tolle, a volunteer Field Advocate for the American Foundation for Suicide Prevention (AFSP) and a member of Iredell Health System's Board of Trustees, knows just how important it is to raise awareness so that we may reduce the stigma and ultimately prevent suicide.
"If you can reduce the stigma and get people to talk about it, that's the key. Talk will save lives. All of us need to know we're not alone," she said.
For Tolle, suicide prevention and awareness hold a special place in her heart, as she almost lost her daughter to suicide.
"I got involved in suicide prevention because my daughter had attempted suicide, and I did not know how to help her. So, I did a lot of research and found the AFSP and became very involved with them," said Tolle.
In today's society, suicide feels very prevalent. However, how are we to know that it was not this prevalent years ago?
"We do not know if suicide was as prevalent as years before, but we do know it is more reported than before. People think, 'It's more prevalent now,' but maybe we are diagnosing it more now," said Mona Ismail, MD, and psychiatrist at Iredell Psychiatry.
"When I was young, and people had a mental illness, you hid them away because of the stigma. We used to whisper about it. But, we've made a lot of progress, and we reduce that stigma the more we talk about it," added Tolle.
The more we, as a society, talk about and raise awareness of suicide, the more we reduce the stigma.
At the beginning of the COVID-19 pandemic, many believed there would be a significant rise in depression and more suicides. As devastating as the pandemic was, and still is, a recent report from the Journal of the American Medical Association revealed that suicides in the United States actually decreased 6% last year.
According to Dr. Christine Moutier, the chief medical officer of the AFSP, there is a "heroism phase" in every disaster period where people come together and support each other.
"Take 9/11, for example. We all rallied around one another. There was such a sense of community and patriotism. Researchers believe this is what happened in the initial stages of the pandemic," said Tolle.
"Even though the kids were at home and isolated, even though there was a financial strain, and even though a lot of people were experiencing grief, there was still this sense of community that made people feel like they were not alone," she added.
And this sense of community and togetherness is exactly what we can do to reduce the stigma and prevent suicide. Suicide is not inevitable. By starting the conversation and providing non-judgmental support, we can all prevent suicide.
Risk Factors and Warning Signs
If we know and understand the risk factors and warning signs of suicide, we can be better prepared to help others in crisis.
According to Ismail, major factors that may contribute to suicidal thoughts and attempts include a history of neuropsychiatric problems, substance use problems, economic hardships, and relational problems.
Those with mental illnesses are at risk, but suicides may also occur spontaneously in moments of crisis.
According to the American Association of Suicidology, warning signs of those who take their lives include:
• Making threats or talking about hurting or killing themselves.
• Looking for access to a gun, medicines, or some other means of killing themselves.
• Suddenly starting to talk or write about death, dying, or suicide.
• Acting reckless or doing risky things, without seeming to think about it.
• Having no sense of purpose in life and seeing no reason for living.
• Having dramatic mood changes.
• Withdrawing from family, friends, and society.
"We need to be aware. We need to look out for those around us and offer them friendship, support, and attention. We can prevent suicide," said Ismail.
By understanding the issues concerning suicide, we can begin our journey in preventing it.
How to help others
Suicide can often be prevented with proper treatment. Any person who sees signs of suicidal thoughts or feelings in a family member, a friend, a coworker, or a student, may save a life by simply getting help.
If you suspect someone you know is having suicidal thoughts, it's vital to start the conversation and let them know they are not alone.
"Be nice to them, have a conversation, and see how comfortable they are to open up to you. And encourage them to have that conversation with a professional as well," said Ismail.
In order to help someone who is exhibiting the warning signs of suicide, you have to take the leap and ask those uncomfortable questions.
"As a parent, if you've noticed a change in your child's behavior like they've been sad, have not been out with their friends, or that they have been isolated, I encourage you to ask the question: 'Are you thinking about harming yourself?'" said Tolle.
"I know when I asked that question, I was so scared because I knew what the answer was going to be," she said.
Due to support and counseling, Tolle's daughter is now doing great.
"We are able to talk openly about her feelings and realize that talk truly does save lives," she said.
Asking those difficult questions is the first step in helping a loved one in crisis. It's also important to seek help from a mental health agency in your community, a therapist or counselor, a doctor, or a suicide prevention or crisis center.
"Helping prevent suicide is a systemic approach. We have to get the individual, the family, the schools, the churches, and the entire community involved. If we can get all those parts to work together, we can reduce the stigma of suicide and then people will feel like it's OK to talk about it," said Tolle.
Want to help raise awareness of suicide prevention but not sure you know how?
Register for the AFSP Central Piedmont Out of the Darkness Walk to join the effort to raise awareness of suicide.
"While I was researching and trying to find help for my daughter, I found AFSP, and I realized there was an Out of the Darkness walk in Charlotte. So, my friend and I went to Charlotte, and participated in that walk. On the way home, we both said, we can bring that to Statesville," said Tolle, who is now the co-chair of Central Piedmont's Out of the Darkness Walk.
This year, however, the Out of the Darkness Walk will be a little different. This two-mile healing and awareness event will now be held virtually on November 13.
If you would like to register, please visit www.afsp.org/centralpiedmont.
Where to turn in a crisis
If you find yourself in crisis and are hurting, remember that you are not alone. Here are four places to find support:
• Reach out to a trusted friend
• Go to the emergency room
• Call the crisis hotline 800-273-TALK (800-273-8255)  When you call the crisis hotline, you will speak to someone specifically trained on how to help an individual in a suicide crisis.
• Talk with your doctor. 
Whichever option you choose, be sure to follow up with your primary care provider. Getting care after a crisis can help you recover and avoid having suicidal feelings again.
About Iredell Health System
Iredell Health System includes Iredell Memorial Hospital; Iredell Mooresville; Iredell Home Health; Iredell Wound Care & Hyperbaric Center; Community and Corporate Wellness; Occupational Medicine; the Iredell Physician Network and more. Iredell Memorial Hospital is the largest and only nonprofit hospital in Iredell County. The comprehensive healthcare facility has 247 beds; more than 1,700 employees; and has 260 physicians representing various specialties. Centers of excellence include Women's and Children's; Cardiovascular; Cancer; Surgical Services and Wellness & Prevention. The Health System's newest campus, Iredell Mooresville, is home to the area's only 24-hour urgent care facility, as well as an ambulatory surgery center, imaging center, rehabilitation services, and physician practices. The mission of Iredell Health System is to inspire wellbeing. For a comprehensive list of services and programs, visit www.iredellhealth.org.