Skyview Lake Water Ski Club in Harmony, NC to Host the 2023 IWWF Pan American Senior Waterski Championships
---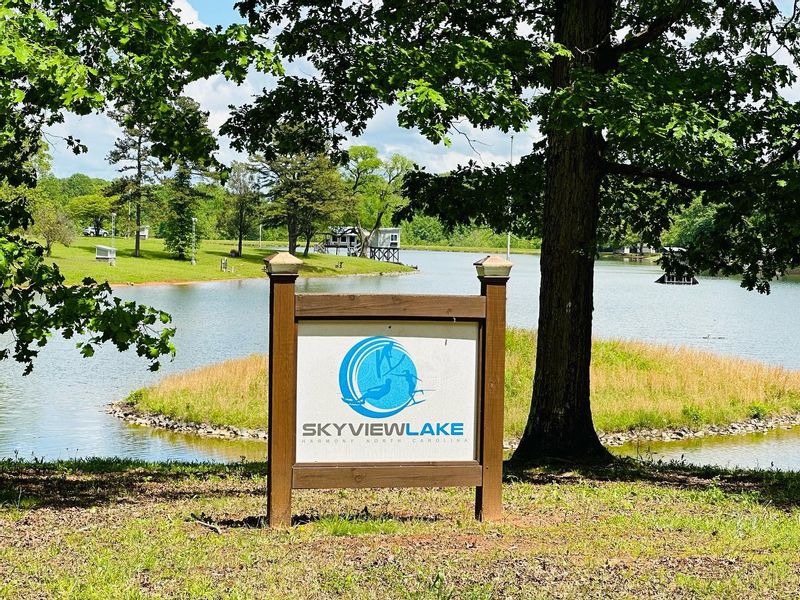 The Statesville Convention & Visitors Bureau in partnership with Skyview Lake Water Ski Club is thrilled to announce that Skyview Lake in Harmony, NC will be the host venue for the prestigious 2023 IWWF Pan American Senior Water Ski Championships. The event will bring together 90 elite skiers from across the Americas, including the United States, Canada, Mexico, and Brazil. We extend a warm invitation to the community to come out and support these talented athletes as they compete on the world stage.
Skyview Lake, nestled in the heart of North Carolina's countryside, provides the perfect setting for this high-caliber waterskiing event. With state-of-the-art ski technologies, Skyview Lake has a rich history of hosting top-tier competitions, including North Carolina's State Championships, CAN-AM Challenge, and the Collegiate All Stars, among others. The lake's East-West orientation and deep-water slalom and jump courses (ranging from 2.5 to 7.5 meters) make it an ideal location for this championship.
Jeff Blair, President of Skyview Lake Waterski Club, expressed his excitement: "We are honored to have the opportunity to host the 2023 IWWF Pan American 35+ Water Ski Championship in Harmony, North Carolina at Skyview Lake! My sons, Will and Wesley, and I have all represented the US in previous Pan American Championships in South America and Mexico, so we know first-hand what an exciting experience this will be for all the skiers who have been chosen to represent their countries. We appreciate the support from the local community helping us make this prestigious event possible."
Cindy Charlton Sutton, Executive Director of the Statesville Convention & Visitors Bureau, enthusiastically stated: 'We are deeply honored to support esteemed organizations like the Skyview Lake Waterski Club as they host remarkable events such as the 2023 IWWF Pan American Senior Waterski Championships. Skyview Lake is a true gem in our community, enabling us to attract groups to stay in our hotels and discover all that Statesville, NC has to offer. Our city takes immense pride in being a part of these exciting ventures, which not only showcase our beautiful region but also bring together talent from across the Americas. It's a testament to the vibrant and welcoming spirit of Statesville, and we're thrilled to be a part of this exhilarating journey.'"
Schedule of Events:
Wednesday, September 20, 2023
Opening Ceremonies: 5:30 pm
Thursday, September 21, 2023
All Women Slalom prelim

All Men Slalom prelim

All Women Trick semifinal

All Men Trick semifinal
Friday, September 22, 2023
All Women Slalom semifinal (LCQ)

All Men Slalom semifinal (LCQ)

All Women Jump semifinal

All Men Jump semifinal
Saturday, September 23, 2023
All Women Slalom final

All Men Slalom final

All Women Tricks final

All Men Tricks final
Sunday, September 24, 2023
All Women Jump final

All Men Jump final



This event promises to be a thrilling showcase of world-class waterskiing talent, and Skyview Lake Waterski Club welcomes spectators from near and far to join in the excitement. Don't miss your chance to witness history in the making!
Originally posted by DISCOVER Statesville, North Carolina via Locable

DISCOVER Statesville, North Carolina
Proudly Associated With