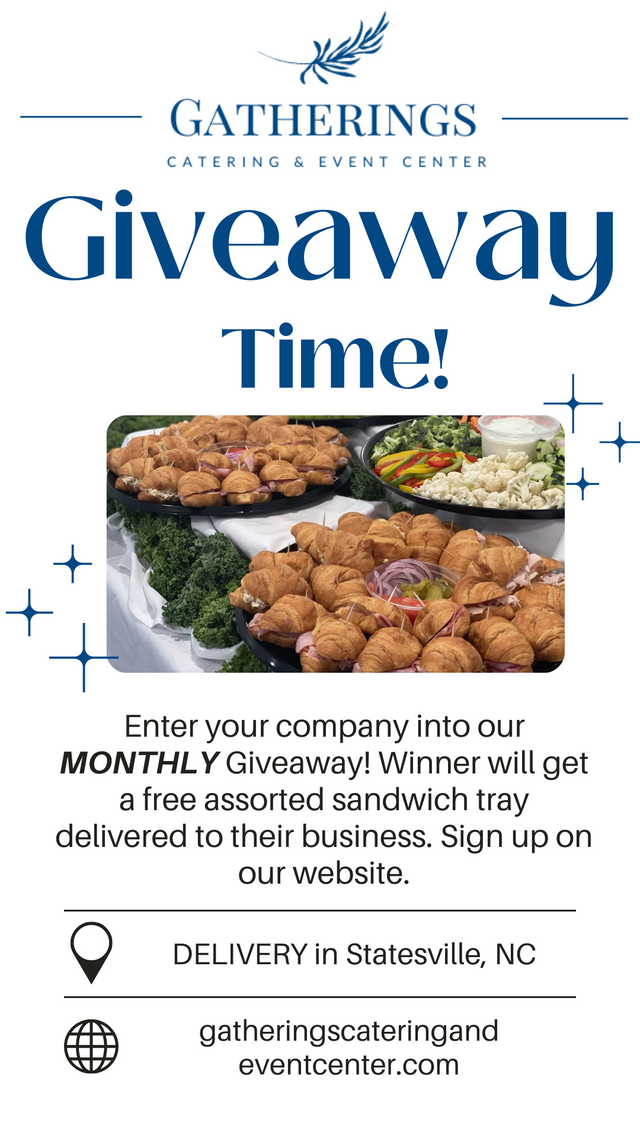 GATHERINGS CATERING AND EVENT CENTER: MONTHLY GIVEAWAY!
Enter Your Company Into Our

MONTHLY GIVEAWAY! FOR BUSINESSES ONLY
Sign up on our website
Gatheringscateringandeventcenter.com
Go to the Giveaway Tab
Fill out the form with your company name
Await our email confirming that you have been entered
You're All Set!
Terms and Conditions:
**The Giveaway is for Companies, Offices, Businesses& Corporations ONLY! Not for Personal Use**
Winner will be chosen the 2nd Tuesday of the Month
Winner will receive ONE Assorted sandwich tray of their choice serving 10-12 people. *Winner is allowed to Add their order which will qualify that company for extra entries toward next month drawings*
Monthly winner will be posted on Gathering's webpage & will be contacted via email
By completing the form your company can win the giveaway unless the point of contact person removes your company from drawing.
Any additional entries earned will count toward the next drawing then expire.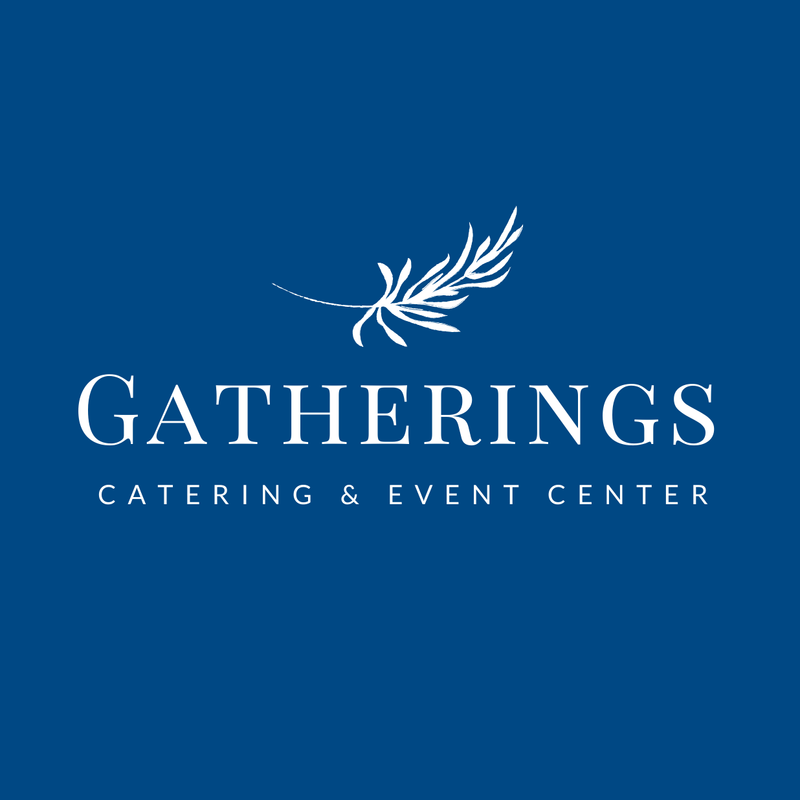 Gatherings Catering and Event Center
232 Signal Hill Drive
Statesville, NC 28625
(704)380-3202
www.gatheringscateringandeventcenter.com
Tue, Wed, Thu, Fri
10:00am- 6:00pm
Proudly Associated With