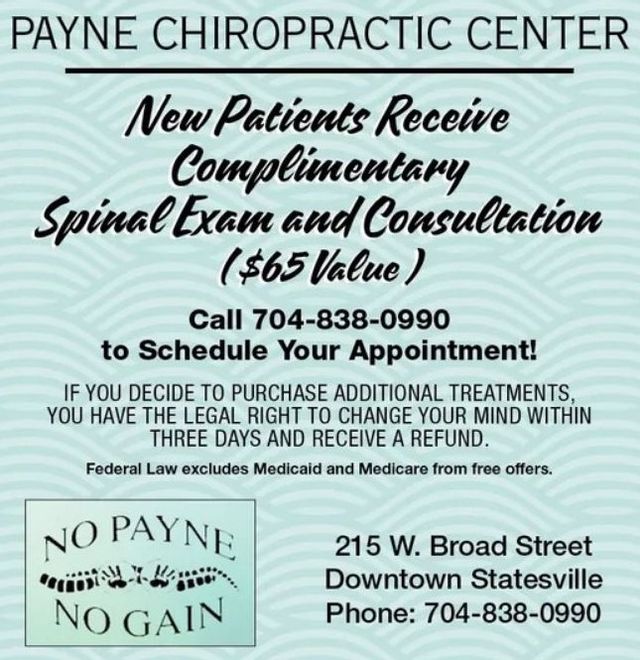 Complimentary spinal exam and consultation.
New patients receive a first time consultation and exam, free of charge. We will personally explain how we think we can help you, and decide which course of treatment is best for you. With that information, you can then make an decision to go ahead with treatment or not. If we think your problem is out of the scope of our care, we will refer you to a doctor that can help you.
This coupon excludes Stem Cell Treatment.
Terms and Conditions:
FEDERAL LAW EXCLUDES MEDICAID AND MEDICARE FROM FREE OFFERS.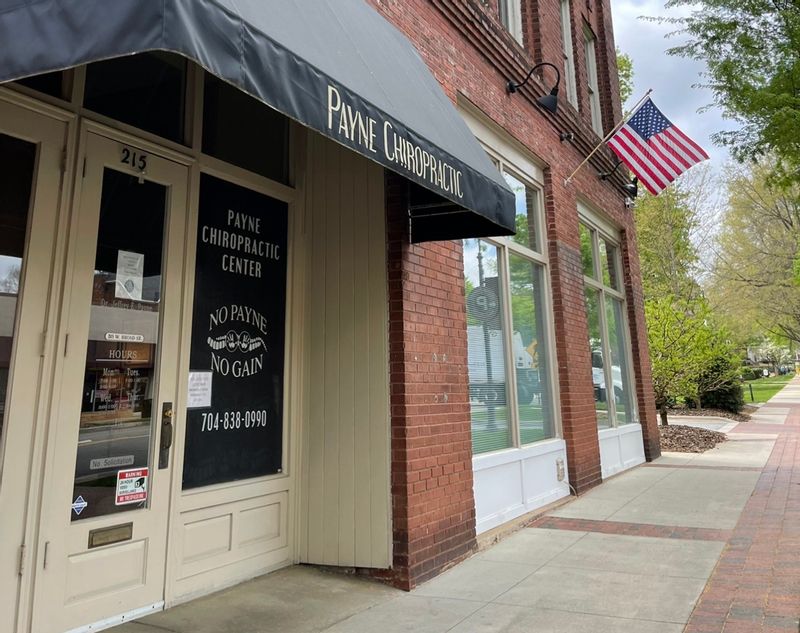 Payne Chiropractic Center
215-A W. Broad St.
Statesville, NC 28677
704-838-0990
paynechiropractic.com
Proudly Associated With