Women's Leadership Symposium March 31st
Empowered Women ROAR: Resound, Outshine, Activate, Revolutionize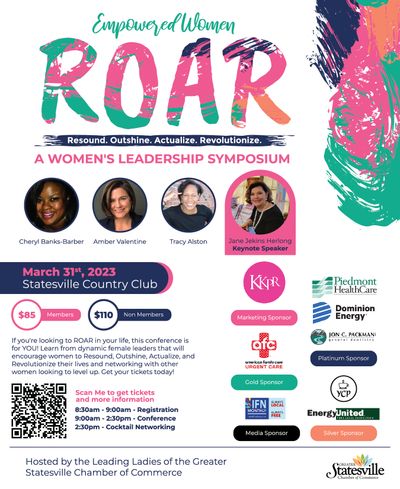 Celebrate International Women's Month with a dynamic group of motivational and informative female speakers.

Network with a room full of female entrepreneurs, business professionals, moms, teachers, health care professionals and women from all walks of life from your community.

This symposium is the first of its kind in your community. Be a part of something bigger.