"In the Know: A DACI Community Conversation on Substance Misuse" planned for February 7
---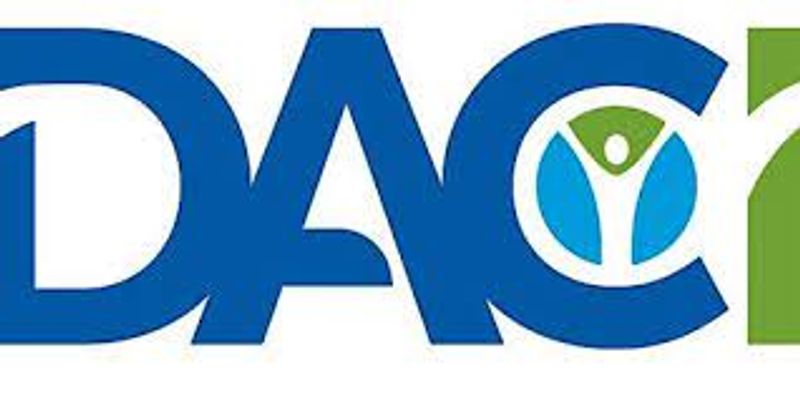 Throughout 2023, the Drug-Alcohol Coalition of Iredell is presenting a series of community conversation sessions on substance misuse topics in an effort to inform and educate the community and create advocates for reducing substance misuse in Iredell County to get everyone "In The Know."
The kickoff will be on February 7 with the "In The Know: A DACI Community Conversation on Substance Misuse" event from 10 a.m. to 3 p.m. at the Charles Mack Citizen Center in Mooresville. Lunch will be provided.
Registration on Eventbrite (https://www.eventbrite.com/e/in-the-know-a-daci-community-conversation-on-substance-misuse-tickets-483383572277) is appreciated to help with event planning but not required. Registrants will receive priority seating.
This conversation is for everyone — the faith community, school employees, business leaders, government leaders, elected officials, law enforcement, first responders, parents, and interested community members — because solving the substance misuse crisis will take EVERYONE connecting and committing to the prevention and treatment cause.
EVENT DETAILS
The event keynote speaker will be Dr. Lonise Bias, who bring encouragement to attendees through her message that "Hope is Not Extinct."
Dr. Bias's personal journey with substance misuse emerged from a tragedy in June of 1986 after the death of her oldest son, Len Bias, a University of Maryland basketball player.
He died of cocaine intoxication while celebrating with friends just two days after being selected as the first 1986 NBA draft pick chosen by the Boston Celtics.
Forty-two months later, in December of 1990, the Bias family's second son, Jay, was the victim of a drive-by shooting.
Dr. Bias is president of the non-profit Bias Foundation Inc., a life investment organization that develops community-based programs supporting families, communities and youth.
She is an internationally known motivational speaker, trainer, consultant, and certified teen and family life coach. Dr. Bias brings "new solutions to old problems" along with "enduring messages of hope, inspiration, and tools to empower to the lives of youth, families, communities and those in the workplace," according to her foundation's website.
In addition to the keynote, the conversation will include Mooresville Mayor Miles Atkins, an "Iredell State of the County" session featuring DACI Executive Director Shane Nixon, Vice President of Iredell Health System Medical Group Harold Brown, Iredell County EMS Director Blair Ritchey, MGSD's Tanae McLean, and other county and community partners still being finalized.
District Attorney Sarah Kirkman is also confirmed for the program. Other county and health-related partners are also being invited to speak on their perspectives on substance misuse and the relationship to the social determinants of health.
DACI coalition members are urged to invite community members, friends, ministers, medical personal, and anyone they contact professionally or personally to this event.
"We don't want to preach to you, the choir. We need to reach everyone in the county," said Nixon.
"By the end of 2023, we want anyone who will take the time to participate to know what they need to know about substance misuse in Iredell County because knowing is far more than half the battle."
"If you're a parent, what do you need to know? If you are a student, what do you need to know? If you are a minister, what do you need to know? If you work in public health or the criminal justice system, what do you need to know?"
"We have a chance to make a significant difference in individual people's lives," said Nixon, who said the goal is "to flatten the statistical trajectory of substance misuse in Iredell County through the collective efforts of all concerned and committed community members."
For more information, email Nixon at [email protected].
WHAT IS SUBSTANCE MISUSE?
According to the American Public Health Association, substance misuse includes "the use of illegal drugs and the inappropriate use of legal substances, such as alcohol and tobacco."
Whether through overindulgence in alcohol, misuse of prescription medication, or use of illegal drugs, such misuse is harmful to community health.
The Center for Disease Control's National Center for Health Statistics indicate that there were an estimated 100,306 drug overdose deaths in the United States during 12-month period ending in April 2021, an increase of 28.5% from the 78,056 deaths during the same period the year before.
Alcohol related injuries result in the deaths of 88,000 people annually from alcohol-related injuries, the third most common preventable cause of death in the U.S. 
 Substance misuse also affects the economy. The National Institute on Drug Abuse estimates the United States loses $232 billion in health care costs and $740 billion overall related to misuse of legal and illegal substances.
 TENTATIVE AGENDA
 9:30-10:00      Arrival, visit select vendors
 10:00-11:00    Welcome: Mooresville Mayor Miles Atkins
                        "State of the County" Introduction: DACI Director Shane Nixon

                         Iredell County EMS: Director Blair Ritchey
                         Schools: Chief of Strategic Planning and Student Services I-SS Dr. Boen Nutting and MGSD Chief Communications Officer Tanae Sump-McLean
                         Healthcare: Vice President at Iredell Health System Medical Group Harold Brown
 11:00-12:00    Keynote Speaker: Dr. Lonise Bias - "Hope is Not Extinct"
 12:00-12:15    Break and pick up lunch
 12:15-1:15      Concurrent Sessions:
                         Iredell County Sheriff Dept.
                         Overdoses/Mortalilty - York County Coroner's Office
 1:15-1:30        Break
 1:30-2:00        Social Determinants of Health and Substance Misuse
 2:00-2:15        District Attorney Sarah Kirkman
 2:15-2:45        "Boots on the Ground" Panel Discussion
                         EMS Community Response Support Team Specialist Terri Blankenship
                         I-SS Substance Abuse Coordinator James McDoogan
                         DA Sarah Kirkman AND MORE!
 2:45-3:00        Shane Nixon - "Now What??"
 ABOUT DACI
 Since 2012, the Drug-Alcohol Coalition of Iredell (DACI) has been committed to the reduction and prevention of substance use, misuse, and overdose deaths and focused on building community awareness, education, and prevention.
 The group is passionate about providing support and hope for individuals and family member of those struggling with substance use issues.
 The coalition is made up of community agencies and non-profits, county agencies, emergency responders, individuals in recovery, law enforcement, mental health providers, elected officials, hospitals and medical professionals, local school systems, faith community, pharmacists, substance use treatment providers, peer support specialists, and concerned community members and family members.
 The group meets the 3rd Monday of each month at the Cooperative Extension Center at 444 Bristol Drive at noon to 1:00 p.m. Lunch is provided.