PHC Physician Spotlight: Dr. Jeffrey T. Reeves joins Piedmont Bone & Joint (Video)
---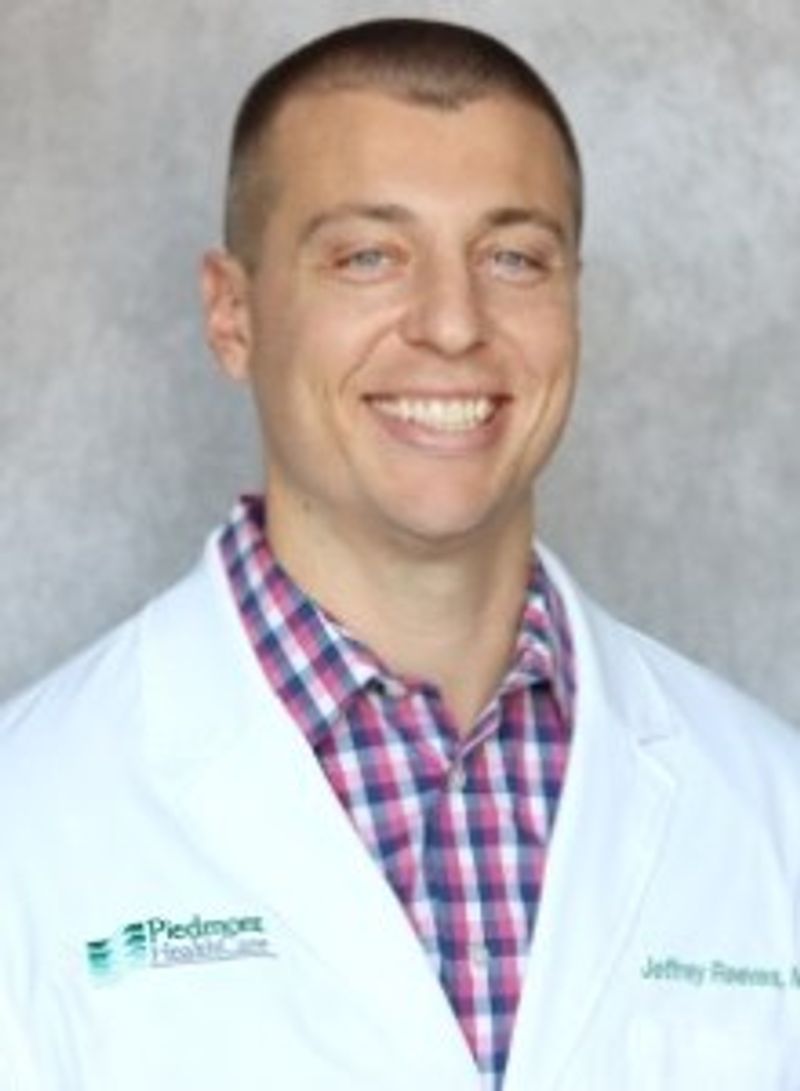 Dr. Jeffrey T. Reeves has joined the practice at Piedmont Bone & Joint. An orthopedic surgeon, Reeves specializes in hip and knee replacements.
Dr. Jeffrey Reeves
Born and raised in Dayton, Ohio, he completed his undergraduate education at The Ohio State University, earning a Bachelor of Science in Biology. He then completed his medical school training and orthopedic surgery residency at Wright State University's Boonshoft School of Medicine.
Following his residency, Reeves sought out fellowship training in adult reconstruction, hip and knee replacements, in Fort Lauderdale, Fla., at Holy Cross Hospital. He trained with world renowned mentors in robotic-assisted knee and hip arthroplasty as well as anterior approach total hip arthroplasty.
"It's an exciting time to be joining Piedmont Healthcare," Reeves said. "We have orthopedic specialists to take care of patients literally from head to toe. I am excited to bring my expertise in hip and knee replacements, including revision work, to the Statesville and Mooresville communities."
Reeves specializes in hip and knee replacements including revision surgery. During his fellowship, he  received extensive training with robotic-assisted hip and knee replacements with the MAKO robot as well as partial knee replacements.
Reeves also utilizes the direct anterior approach for his hip replacements, which offers patients a speedier recovery as well as less restriction post-operatively than standard approaches to the hip. He also is a big advocate for outpatient total joints, meaning that patients can go home the day of surgery.
"I'm excited to get to work and start seeing patients," Reeves said.
When he is not taking care of his patients in the clinic or the hospital, Reeves enjoys spending time outdoors with his wife and son — soon to be sons. He also enjoys cooking and grilling, especially on gameday Saturdays for the Ohio State Buckeyes or Sunday afternoons for the Cleveland Browns.
LEARN MORE
For more information on Dr. Reeves, or to schedule an appointment, contact Piedmont HealthCare – Piedmont Bone & Joint at (704) 873-3250. Dr. Reeves's Statesville office is located at 633 Brookdale Drive, Suite 300, and his Mooresville Office is located at 359 Williamson Road.
About Piedmont HealthCare
Piedmont HealthCare is one of the largest physician-owned multi-specialty groups in North Carolina and the Southeast. We are committed to providing excellent care for the whole family. We have more than 60 convenient locations and over 210 physicians and providers across multiple specialties to provide the most innovative medical care for our community.
Courtesy of IREDELL FREE NEWS