Understanding Alzheimer's Disease
---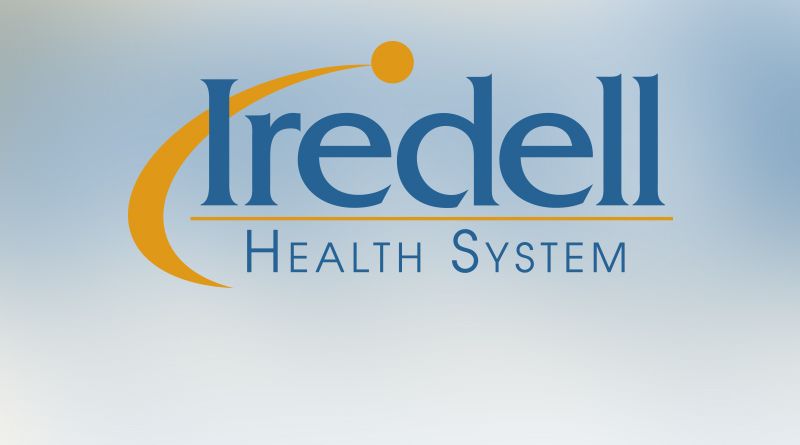 We have all misplaced our phones, forgot to respond to a text or email, or even completely forgot why we entered a room — it's human nature. As we age, it is normal to have difficulty remembering certain things.
However, if you find yourself forgetting recent information, enough so that it dramatically disrupts your daily life, it may be time to visit your physician and have a discussion about Alzheimer's.
Alzheimer's disease is much more than natural forgetfulness. It attacks brain cells, causing difficulties in communicating, learning, thinking, and reasoning.
According to the Alzheimer's Association, more than 6 million Americans have Alzheimer's, and by 2050, that number is projected to rise to nearly 13 million.
June marks Alzheimer's & Brain Awareness month — an opportunity to manage risk factors and facilitate early detection.
"Alzheimer's awareness is important to remove the stigma for early detection and to discuss the care and support you and your family will need as the disease progresses," said Dr. Michele Ong, hospitalist at Iredell Memorial Hospital with a specialty in Alzheimer's and dementia.
Understanding Alzheimer's Disease & Dementia
In 1906, Dr. Alzheimer first described Alzheimer's as a type of dementia.
"Dementia is the broad 'umbrella' term for memory loss, forgetfulness, irritability, and difficulty with complex thinking," said Ong.
The most common form of dementia, Alzheimer's is an irreversible, degenerative brain disorder.
According to Ong, the normal course for Alzheimer's disease is 10-15 years. Alzheimer's has a natural death, making most patients unable to walk, talk, or swallow.
"Often, we do not detect Alzheimer's until five years into the memory loss process when it becomes more noticeable to others," said Ong.
Causes & Risk Factors
Many researchers believe there is not a single cause of Alzheimer's, but multiple factors can increase your risk.
Non-modifiable risk factors for developing Alzheimer's include age, family history, and genetics.
According to Ong, the risk for Alzheimer's dramatically increases with age. If you are younger than 65, you have a low risk of Alzheimer's. However, over age 90, more than 50 percent of people will have Alzheimer's or show early signs of the disease.
Though age is a prominent factor in developing Alzheimer's, early-onset is possible.
"We label early changes in memory as Mild Cognitive Impairment. It occurs in your 40's or 50's and has a higher likelihood of developing into Alzheimer's disease. So, it is important to bring up changes in memory with your physician," said Ong.
Alzheimer's may also be genetic, especially if onset occurs before age 65.
While you cannot change your age, family history, or genetics, you can reduce other risk factors.
According to Ong, lack of education, obesity, high cholesterol, diabetes, hypertension, head trauma, poor sleep, and lack of exercise can contribute to Alzheimer's disease.
You can decrease your risk by:
• Incorporating an anti-inflammatory, Mediterranean diet.
• Exercising regularly.
• Maintaining a healthy weight.
• Avoiding large amounts of alcohol.
• Maintaining proper blood pressure, sugar, and cholesterol levels.
• Being active with your brain.
• Staying positive.
Symptoms & Treatments
According to the Alzheimer's Association, there are ten main warning signs of Alzheimer's. These include:
• Memory loss that disrupts daily life.
• Challenges in planning or solving problems.
• Difficulty completing familiar tasks.
• Confusion with time or place.
• Trouble understanding visual images and spatial relationships.
• New problems with words in speaking or writing.
• Misplacing things and losing the ability to retrace steps.
• Decreased or poor judgment.
• Withdrawal from work or social activities.
While there is no known cure to Alzheimer's, there are several medications to slow the procession of the disease.
If you or someone you know is experiencing any warning signs of Alzheimer's disease, make an appointment with your primary care physician. Early detection can aid in care planning, family preparation, and temporary treatment, making later stages of the disease more manageable.
About Iredell Health System
Iredell Health System includes Iredell Memorial Hospital; Iredell Mooresville; Iredell Home Health; Iredell Wound Care & Hyperbaric Center; Community and Corporate Wellness; Occupational Medicine; the Iredell Physician Network and more. Iredell Memorial Hospital is the largest and only nonprofit hospital in Iredell County. The comprehensive healthcare facility has 247 beds; more than 1,700 employees; and has 260 physicians representing various specialties. Centers of excellence include Women's and Children's; Cardiovascular; Cancer; Surgical Services and Wellness & Prevention. The Health System's newest campus, Iredell Mooresville, is home to the area's only 24-hour urgent care facility, as well as an ambulatory surgery center, imaging center, rehabilitation services, and physician practices. The mission of Iredell Health System is to inspire wellbeing. For a comprehensive list of services and programs, visit www.iredellhealth.org.