Domestic Violence and how it Impacts Workforce Development Virtual Event
Centralina Year of Giving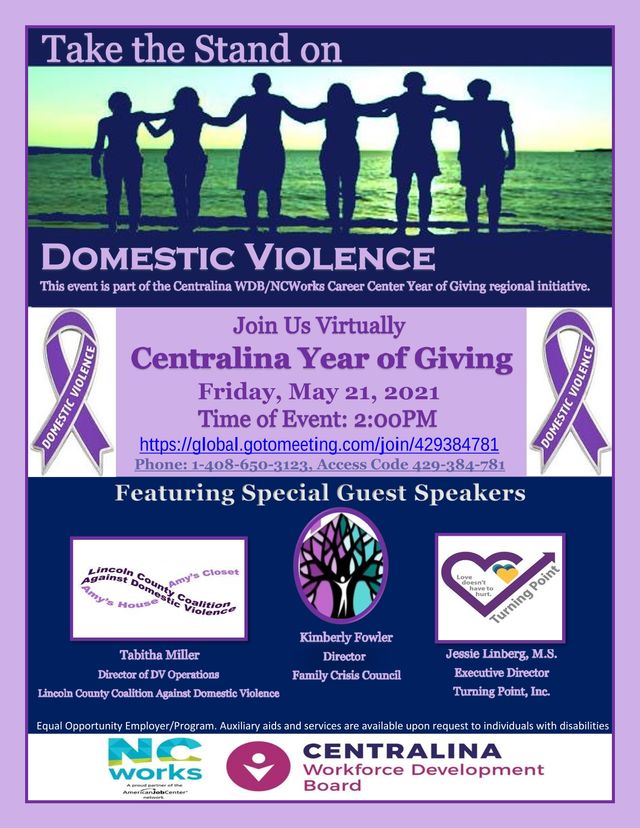 Description
The Centralina Workforce Development Board and Centralina NCWorks Career Centers are taking regional approach to community engagement and The Year of Giving. Our focus is on Domestic Violence and how it impacts workforce development. Seven counties and eight career centers focusing on one topic that effects all walks of life.
Join by phone or Just click the link to join!
https://global.gotomeeting.com/join/429384781
2:00 PM EDT
to 3:00 PM EDT
Private:No
RSVP Required:No
Virtual Event
Please note that this is a virtual event and has no physical location.