GFWC of NC Statesville Woman's Club December Events
in
News
---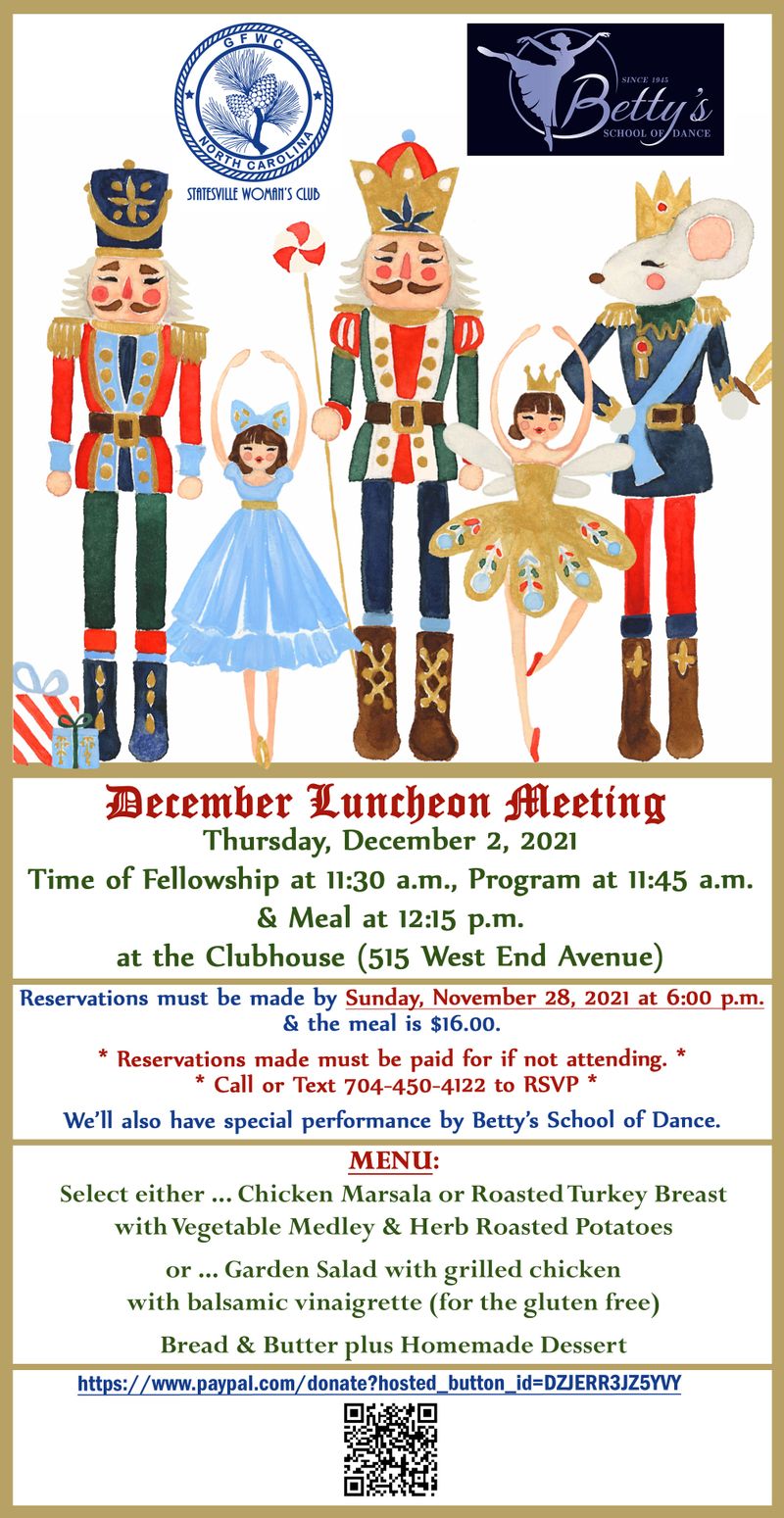 The next club meeting will be the December Luncheon on Thursday, December 2, 2021 at the historic clubhouse located at 515 West End Avenue. There will be a time of Fellowship at 11:30 a.m., special performance by Betty's School of Dance at 11:45 a.m. and meal at 12:15 p.m. Reservations must be made by Sunday, November 28, 2021 at 6:00 p.m. and the meal is $16.00; please contact club second vice president Wanda Rushton at 704-450-4122. All members, guests and interested women are invited to attend.
The club will hold a Holiday Sip and Paint at the clubhouse on Thursday, December 9, 2021 at 4:00 p.m. to paint kindness rocks. For more information contact Club Project Coordinator, Stephanie Gill at 704-657-5008.
For information on renting the GFWC of NC Statesville Woman's Clubhouse for your meeting or event, please contact Clubhouse Events/Rental Chair, Pat Smith at 980-829-3779. For details on joining the GFWC of NC Statesville Woman's Club, please contact Membership Chair Stephanie Gill at 704-657-5008. Additional inquiries may be emailed to the club at [email protected] or by calling 704-761-8208.