EnergyUnited Youth Tour Applications Now Being Accepted
in
News
---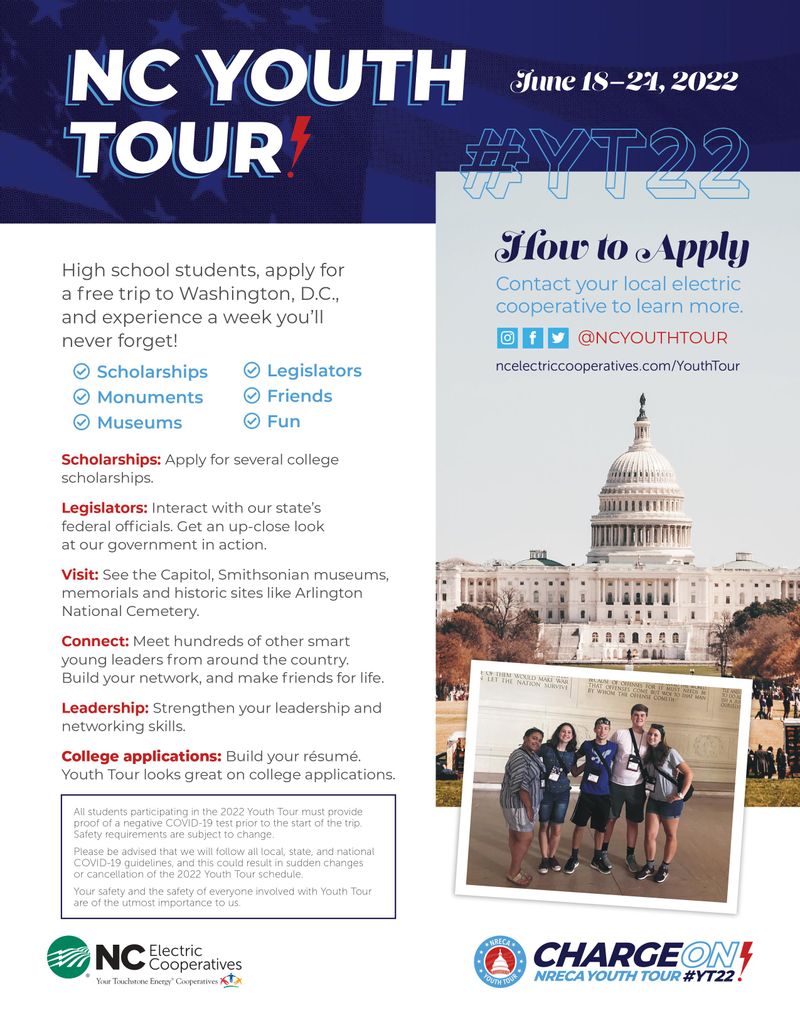 EnergyUnited is now accepting applications from sophomore and junior students who are interested in the Electric Cooperative Youth Tour program. In June 2022, delegates from electric cooperatives throughout the country will visit Washington, D.C. to learn about our nation's history while touring national monuments, museums and meeting with members of their state's congressional delegation. The all-expenses-paid trip offers an incredible leadership opportunity if you are a student who is looking to boost your resume for college applications. Not only that, but if you are selected as one of our winners, you'll also have the chance to meet new friends and make long-lasting memories.
ELIGIBILITY:
All EnergyUnited applicants must reside in a home or attend a high school serviced by EnergyUnited.
QUALIFYING SCHOOLS:
Central Davidson Sr. High
Davie County Early College
Davie County High
Hopewell High
Ledford High
North Iredell High
South Davidson High
West Iredell High
William Amos Hough High
ESSAY TOPIC:
EnergyUnited is dedicated to building a brighter energy future for its members by supporting beneficial electrification initiatives and by continuing to increase its utilization of renewable energy resources. When you think of a brighter energy future for your community, what do you envision? How can electric cooperatives like EnergyUnited support your vision?