Iredell COAST Announces Community Yard Sale
in
News
---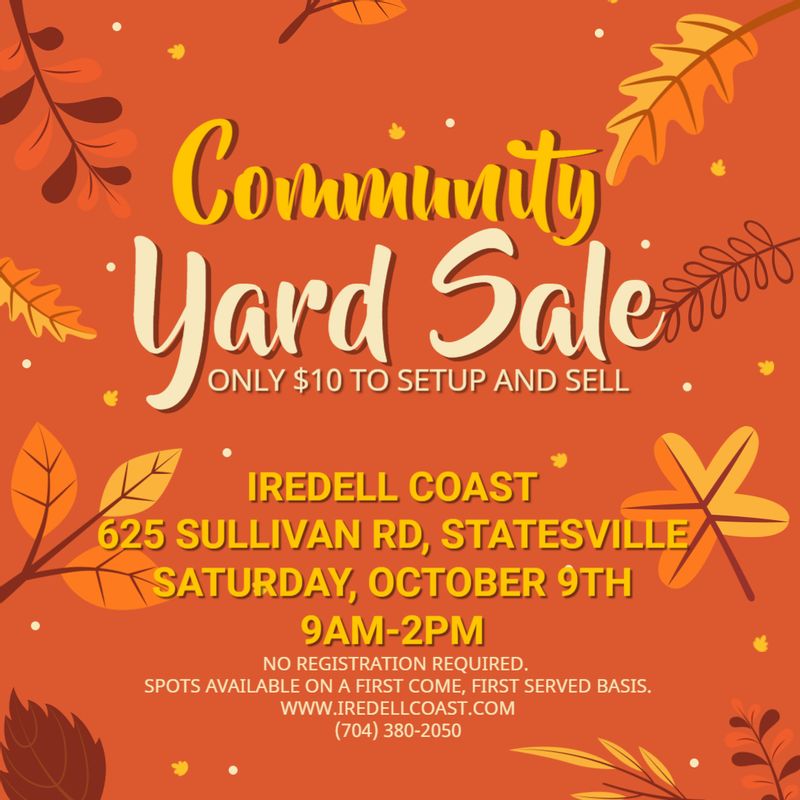 The Iredell Community Outreach Association (COAST) is pleased to present our Fall Community Yard Sale Event! 
Come support the Iredell COAST and our Community Outreach on Saturday, October 9th from 9am-2pm for a Fall Community Yard Sale! Bring your treasures and setup for only $10. Bring your own table, chairs, and tent. Setup between 7:00am-8:30am. Spaces are available on a first come, first served basis. No registration is offered.
Our Resale Shop will also be open and will offer a $0.50 clothing event. All clothing in the shop will be sold for $0.50!