The Balancing Act: Work, Home & Caregiving
Featured Speaker Frances Hall, ACAP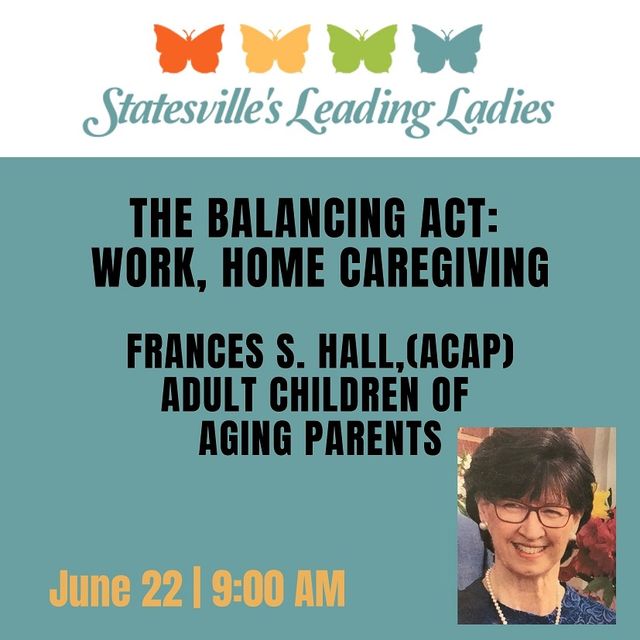 Description
Statesville's Leading Ladies is pleased to host this session on work, home and caregiving balance.  Featuring guest speaker Frances Hall with Adult Children of Aging Parents (ACAP). 
The purpose of Statesville's Leading Ladies is to enhance the personal and professional growth of businesswomen and encourage participation and recognition of women in the community.
This program provides an opportunity for personal and professional growth, and business success. In addition, it includes networking and leadership opportunities, education, and special events.

9:00 AM EDT
to 10:00 AM EDT
Private:No
RSVP Required:Yes
Virtual Event
Please note that this is a virtual event and has no physical location.