Celebrated Grand Opening of Lowry's New Location
in
News
---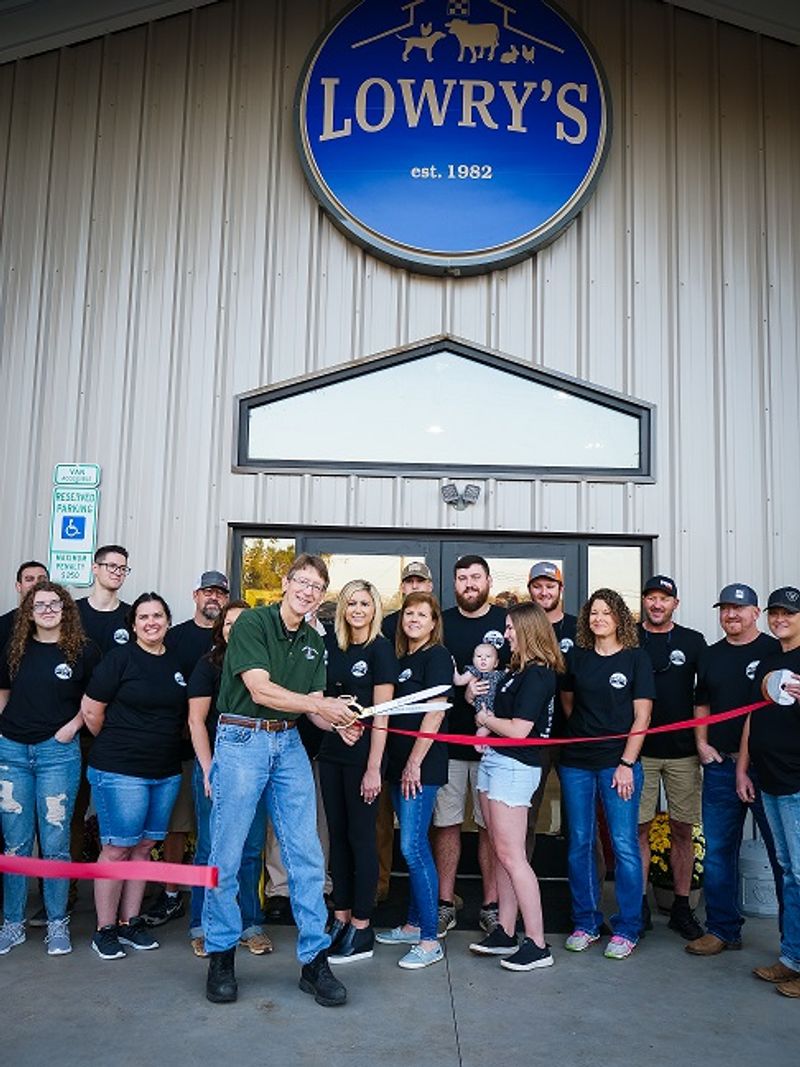 Harmony, NC, October 27, 2020 – Celebrated Grand Opening of Lowry's New Location 
Lowry's has opened a new and expanded store just down the road from its previous location. They hosted a grand opening celebration on Saturday, October 24th. 
The store kicked off the day with a ribbon cutting ceremony by the Greater Statesville Chamber of Commerce.  The family says "We are excited to continue offering the quality products our community has grown to depend on us to provide in a new and larger store. We are also excited about all the new products we've added, like hardware and apparel." Lowry's will continue to provide feed and trucking services. The new store includes a gardening center, hardware, apparel, pet supplies and more. 
Lowry's was first established in 1982 as Lowry Livestock Feeds. Scott Lowry began the feed and trucking company and later his wife Amy joined him. In recent years, two of their three children have also joined the business. The Lowry family is proud to meet the needs of local farmers, just as they have for the past 38 years. They are also looking forward to offering an expanded product line to better serve the community.